---
 Get your child away from screens .
Get ready for a fantastic froggy face off! Tic Tac Tongue is an hilarious, new, fast-paced game from TargaBuy.

Tic Tac Tongue is designed for kids ages 4 years and up.
This is definitely in the vein of preschool or early grade school humor. It's simple enough that virtually all kids can do this easily.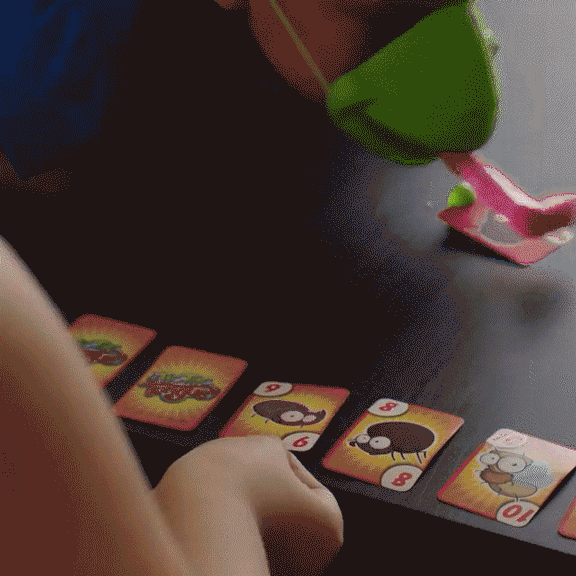 Nice family entertainment - Parents can organize children to participate in the game together. In the process of playing games, through the tacit cooperation or fierce competition between family members, the relationship between family members is improved and consolidated, which promotes the parent-child relationship between our parents and children!
Game of shooting tongues to knock down the correct target card first
Encourages number recognition, coordination, imaginative play
Wonderfully playful and creative
Blow through the tube in the mask to shoot the tongue out
Flip over a number card to decide which target card to aim for
Whoever knocks down the correct target card first wins the game
Learning In The Game-Children can learn about pests and can also train hand-eye coordination.
Game Rules-Be quick to lick! Battle it out with your friends to lick as many insects as you can!The highest score wins!
Encourages number recognition, coordination, imaginative play
Wonderfully playful and creative
Blow through the tube in the mask to shoot the tongue out
Flip over a number card to decide which target card to aim for
Gane that are great fun from children to adults.Perfect for social and family bonding
Package:
2 x chamelon masks(With 2 x mouth pieces and 4 x chameleon tongues)
10 x Stand-UP Targets
10 x Game Cards
1 x Game Rules